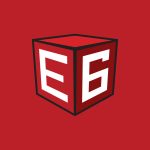 We can't fix your Swing
But we can get you up and running
SkyTrak is aware of the issue and is actively working with TruGolf to identify and correct the problem.
So that we may better assist you, please check the following common solutions before contacting customer support.
Is your software up to date?
Having the most recent version of the software can fix many issues that you may be experiencing.
Do you have all the latest Windows updates?
Do you have the latest video card drivers installed?
Does your Tracking System work independent of E6?
Update any firmware, drivers or software for your tracking device. Contact the manufacture for more details. Using your device's software, test to see if shots are registering outside of the E6 software.
Manage Clubhouse
Manage your clubhouse through PORTAL.E6GOLF.COM. There you can create events or seasons, manage your members handicaps and download leaderboards.
HAS YOUR LICENSE BEEN UNBOUND?
Do you find yourself in demo mode (with only a single course)?
Log into your Portal account:  portal.e6golf.com

Navigate to Licenses, and "Unbind" your licenses.

Then Launch E6 CONNECT, LOG IN with your account information.

Select and ACTIVATE the appropriate license.
Visit our

Customer support Portal
E6Golf Support Portal requires you to create a login before submitting an incident. This allows you to stay in contact with our support team and quickly track the progress of your incident. You will also have access to our knowledge base of articles to find step-by-step instructions and solutions to common problems.