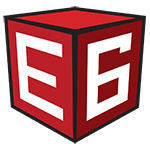 Basic Subscription
This Subscription gives users access to many of the features in E6 CONNECT, while rotating content. Each month our team will rotate the Courses and Mini Games that are available.
Buy Basic Subscription
Get E6 Connect
E6 CONNECT is the highest-quality, most lifelike and customizable golf software ever created. Use it with launch monitors to teach or train on the driving range, to compete in leagues and online events at a commercial facility, or just play fun games at home with friends and family.
Shop E6 Connect