E6Golf 1.6 Authorization
AUTHORIZING YOUR COPY OF E6GOLF WILL REQUIRE A FEW SIMPLE STEPS.
Once E6Golf 1.6 has been installed it will need to be Authorized. Authorization will give you access to purchased features and golf course packages.
Begin Authorization
Transfer Authorization to New PC
AUTHORIZATION
To begin the authorization process follow the steps below to retrieve your Simulator ID.
Connect PC to Internet

Launch E6Golf

Select OTHER > E6 INFO

Your Simulator ID will be displayed on the E6Golf Information page

Fill out the Authorization form below.
NOTE: IF you notice that E6Golf is updating, please allow it to complete before exiting the game. You can check the progress of an update by going to the Main Menu and selecting: OTHER > E6 INFO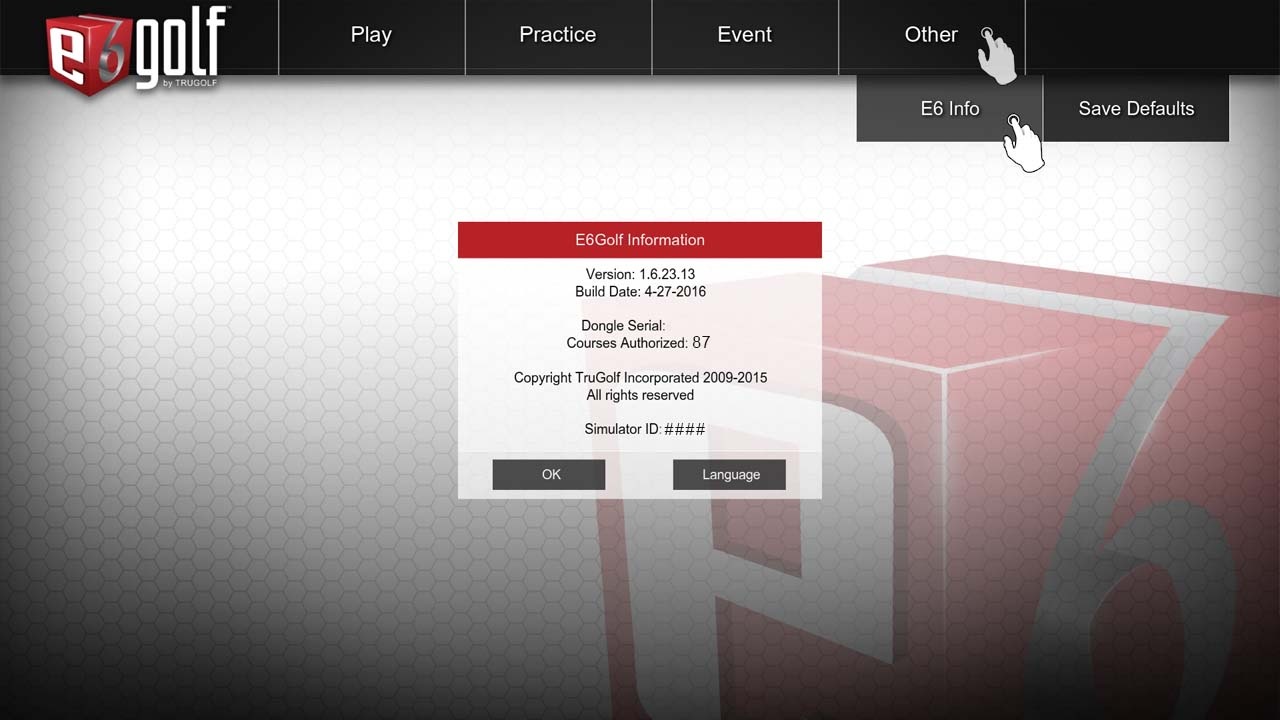 AUTHORIZATION FORM
Enter all License Keys that will be applied to the same SIM ID.
Please Note:  It can take up to 3 business days before authorization will be complete. Our Offices are open M-F from 9am to 5pm MT.